One of the scariest things in business is to realize you have more money going out than coming in. One major way money exits a business is through refunds.  A previous article also explores the other ways money can exit your business unnecessarily.
Whether you provide a product or service, there are many reasons customers may ask for their money back: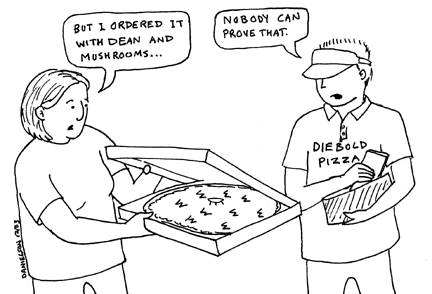 Defective product
Damaged product
Errors in service received
Wrong order
Misunderstanding of contract
How you respond to these refund requests determines if you will turn a potentially ghoulish experience into one that ensures customer satisfaction (and future sales).
Back in 2009, I worked with a retail company that had a recurring bad dream in the form of customer returns. This bad dream turned into a nightmare as they lost profitability. One morning I observed as a genteel customer requested to return some curtains she bought (they were the wrong shade of blue) for a refund. The sales associate explained that, because the product was not damaged or defective, she could not issue a refund, but a store credit instead. The customer insisted that she receive a refund citing previous times when she was able to receive a refund without hassle.
I continued watching as this customer quickly transformed from genteel to irate. She eventually stormed out of the store with her wrong-colored blue curtains in tow. But guess what? About six hours later, that same customer came back into the store, pleaded her case to a different sales associate and got her refund! I reported my observations to the store manager.
The store manager was furious but I reminded him that he needed to blame the process (or the lack thereof) instead of his employees. Because they had a loosey-goosey refund policy and no process or procedure to support it, the sales associates each used their own discretion regarding refunds.
This resulted in inconsistencies which customers like "Ms. Scam-a-Lot" (as she became known to the sales associates) exploited. Once we reviewed what the refund policy should be, I developed processes and procedures that each sales associate was trained on. Sure enough, three months later, they were profitable again.
This story is not intended to spook you; rather, it's to empower you with a tool that can minimize the financial effects of refunds and stay in your customers' good graces. With this in mind, o
ur featured product this month is an Accounts Payable Process specifically for handling refunds.
Click here or on the image to the right to download and add to your Operations Manual today. This product includes a zip file containing two process flowchart formats, a step-by-step procedure and instructions for customization and storage.
And remember – Halloween is not only a time when we're reminded of scary things and people, but it also marks the beginning of the largest consumption season of the year. Not only do you stand to make a lot of money during this time of year, but you can also lose a lot too. Implement a well-planned and executed process that helps retain as much of those sales as possible while keeping those grim reaper customers at bay!