By now you may have heard of Clubhouse. It's a fast-growing, audio-only phone app that functions like a digital conference where different "rooms" contain panelists speaking on various topics and an audience who wants to hear them.
Not to be confused with the other Clubhouse app which is for project management.
Reading books may be on the decline, but people are still consuming information just in a different format. As Covid19-related restrictions increased social isolation, so did the need for people to connect on a deeper level without the pressure of being on camera.
While recording is discouraged, users are encouraged to take the conversations further by connecting on Twitter and Instagram. You see, Clubhouse does not offer chat and direct messaging features.
Who is Clubhouse For?
Honestly, anyone. But it can be especially useful for professionals who use their voice to earn a living. If you are a public speaker, podcaster, radio show host, author, business coach, or you just have a message to share that will benefit others, give Clubhouse a try.
Warning! As with any social media app, Clubhouse is designed to lure and keep you on there, but with restraint and a focused objective (not one that involves seeing how many people you can get to follow you), it can be an incredible source for keeping your finger on the pulse of what matters to people (your potential customers) around the world.
You can't beat that type of free firsthand research.
How I Use Clubhouse
I've "sat" in many rooms on Clubhouse and learned so much. For example, I first learned about the growing anti-Asian sentiment by listening in on a room. I also sat in a room where representatives from major media outlets like MTV and Entrepreneur magazine candidly discussed how to pitch media. I was in a room that first welcomed Katie Couric to Clubhouse and have had the honor of hearing from a wide variety of celebrities like Malcolm Gladwell, Tiffany Haddish, Guy Raz, M.C. Hammer, and Lindsay Lohan.
I was even in a room where Tina Knowles (Beyonce's mom) gave advice on purchasing art as an investment!
I've also co-hosted some rooms where I had the opportunity to share tips for creating business infrastructure and operational excellence.
I currently use Clubhouse to source potential guests for the Business Infrastructure podcast.
Being that I have experience as a listener and as a host/speaker on Clubhouse, here are six tips I'd like to share with you to maximize your experience as an entrepreneur.
#1
  Join the Club
You must receive an invitation to join Clubhouse. It is currently available on the iPhone only.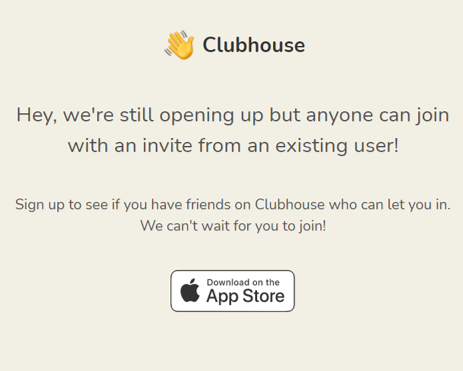 If you meet the invitation and phone criteria, then accept the invitation and create a profile:
Upload a picture of yourself available on your phone.
Select a username or handle. No spaces allowed.
Create your description using emojis.
Add your Instagram and/or Twitter accounts.
Be thoughtful when creating your profile's description. People can search for you by name, but they can also search by emojis. So be light on text and heavy on emojis.
The first three lines of your profile are the most important as they serve as your "bio." This is the part of your description most visible to people when they first see your profile.
#2
  Find Rooms
Now that you are in Clubhouse and created a profile, Clubhouse will ask you what types of topics you are interested in.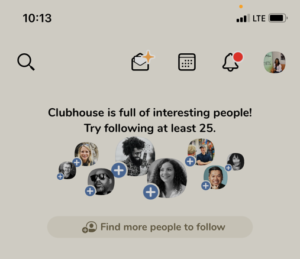 Select as many topics of interest as you want.
View the list of suggested "clubs" and people related to those topics.
Decide which to follow.
Receive notifications when a room "starts" involving your topics of interest.
#3
  Listen In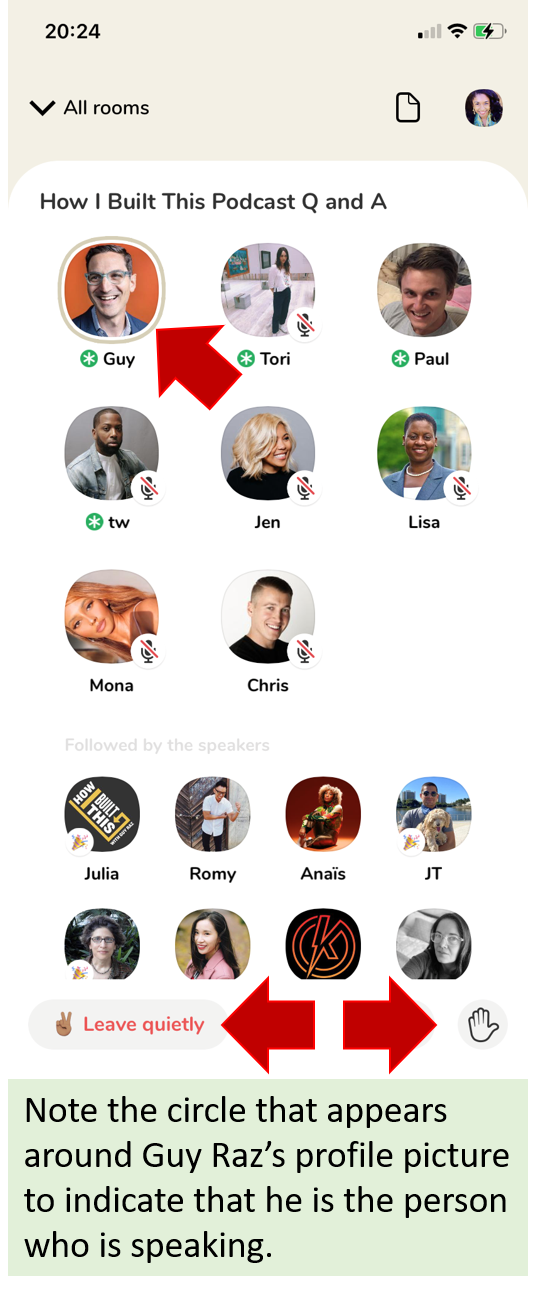 Some hosts pre-schedule their rooms and others schedule them spontaneously. Either way, you will receive a notification when a room starts that involves clubs or people you follow.
Decide whether to respond to the notification.
Tap the notification if you are interested in the topic and have time to listen.
Enter the room. You will notice your profile picture in the "Others in the Room" (audience) section of the screen.
Press the "Raise Your Hand" button (the hand icon) at the bottom of the screen to ask a question. If the moderator or panelists (shown at the top of the screen) ask you to speak, you will notice your profile picture move from the "audience" section to the "panelist" section.
Press the "Leave Quietly" button at the bottom of the screen to leave the room.
#4  Follow Up
As with any networking tool or event, the magic is in the follow-up on Clubhouse! As you listen to others in each room, have a notebook handy so that you can jot down notes. Whenever someone speaks in a Clubhouse room, a circle appears around that person's profile picture.
Tap that person's profile picture. This allows you to view that person's profile.
Decide whether you want to follow that person.
Decide if you want to engage in further communication with that person by tapping on his/her's Instagram and/or Twitter profile (if available). If that person is not on either of those platforms, then "raise your hand" in the room and ask if that person wouldn't mind sharing the best way to contact him/her.
#5  Engage
If you are able to connect with someone on Twitter and/or Instagram, then:
Follow that person on either or both platforms.
Send a direct message letting that person know that you heard him/her on Clubhouse. Ah, the power of the DM! Mention the specific room and what it was the person said that prompted you to reach out. Bottom line – be genuine!
Wait for a response. Unless that person also follows you on Twitter and/or Instagram, your message won't show up in their regular inbox; instead, it will appear as a message that requires approval before s/he decides whether to respond.
Take the connection further. If the person does respond, then suggest a date and time for a phone call using a tool like WhatsApp (free international calls) or FreeConferenceCall.com,  Zoom, or Skype if you want to keep your phone number private.
#6 Start Your Own Room…and Club
As an entrepreneur, you can leverage Clubhouse as an emerging public figure by starting your own rooms and clubs. I recommend starting some rooms first to gain traction and determine interest level before applying to start a club.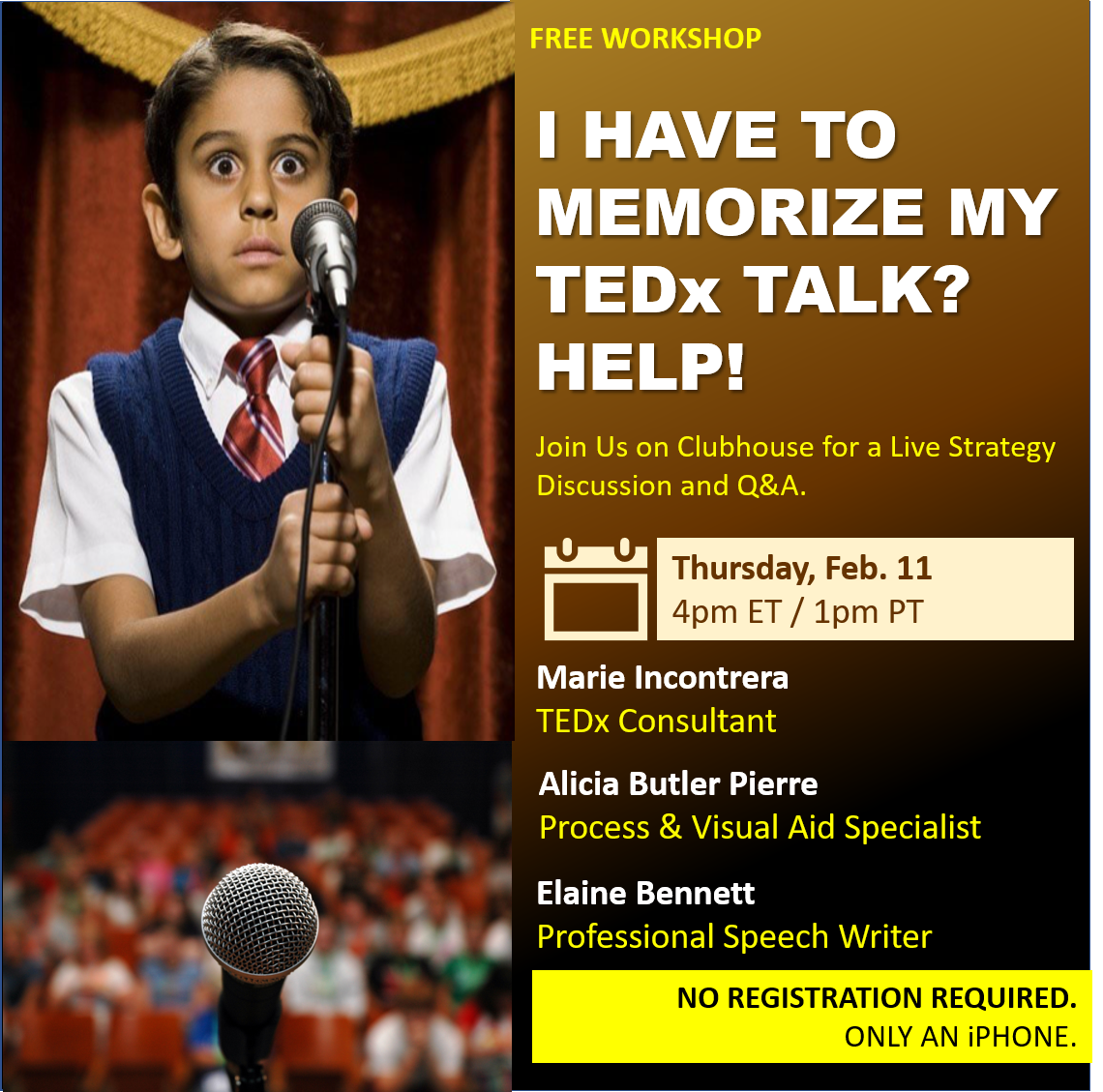 Schedule a room using a clever title.
Promote that room online on other social media platforms.
Arrange for at least one co-host or co-panelist in the room. That way, you have a backup person to continue the discussion in case you lose your phone connection.
Start the room on time! Clubhouse will penalize you if you don't.
Engage with the audience by encouraging them to raise their hands and leave feedback or ask questions. Don't dominate the conversation.
Keep the conversation fresh and stay on time. I was once in a room that went on for three hours! It was great information, but what entrepreneur has that kind of time? If you run the risk of going over an hour, let everyone know that you will schedule another room so that the conversation can continue on another date and time. Be respectful of people's time!
Let everyone know if you are recording the session. And ask permission to record before each person speaks.
Offer a way for people to connect with you outside of social media by referring them to your website or a special landing page you've created (preferably with a domain name that has a ".club" extension) that has a mailing list sign-up form.
Tell before you sell. Give something of value for free. It could be a link to a special report, a free consultation, or even a free product sample.
Continue communication via your mailing list.
BONUS: Follow the Rules!
Here's a link to Clubhouse's Community Guidelines.
Final Thoughts
After reading this, you might be thinking, "Geez! This is a lot of work!" And it is or can be depending on if you're serious about leveraging Clubhouse as a networking and business development tool.
Keep in mind, as of this publication, Clubhouse is still in beta phase and therefore available by invitation on the iPhone only. An Android version is in progress.
Can it be addictive? Absolutely! But again, exercise restraint and don't fall victim to clickbait or vanity metrics. In my opinion, you should focus on the quality of the conversations you participate in and the value you can provide others, not on how many people you can get to follow you.
If you're interested in hearing conversations about operational excellence, process improvement, and business infrastructure, feel free to connect with me on Clubhouse: @AliciaBPierre.