The Toyota Way is a framework for achieving operational excellence while also developing a unique work culture rooted in continuous improvement. It is about doing an excellent job at delivering on objectives consistently.
Think about this scenario. You have successfully grown your business to its current level but you worry about a decrease in quality as volume and demand increase. What can you do to maintain quality, productivity, and optimum efficiency in your business processes? How do you train and cross-train your team such that they possess the skills needed to perform work in-house rather than being solely dependent on outside vendors?
Dr. Jeffrey K. Liker, an international bestselling author and President of Liker Lean Advisors, offers answers to the above questions in the second edition of his seminal book, The Toyota Way: 14 Management Principles from the World's Greatest Manufacturer. It's based on over 30 years of dedicated research and the insights he's gained as a result.
Dr. Liker explains the details in this detailed interview (or to be more exact, masterclass) on the Business Infrastructure Podcast:
In this article, we'll summarize the 14 management principles of the Toyota Way, the name given to Toyota's tried and tested system for high quality, low error production that is applicable to both product and service-based businesses.
The Toyota Way's ''14 Management Principles''
Dr. Liker categorized Toyota's 14 management principles into four main categories: Philosophy, Process, People, and Problem Solving. Collectively, these principles provide a direction toward achieving the breakthrough, scientific thinking of Lean as well as establish a solid foundation for robust business infrastructure.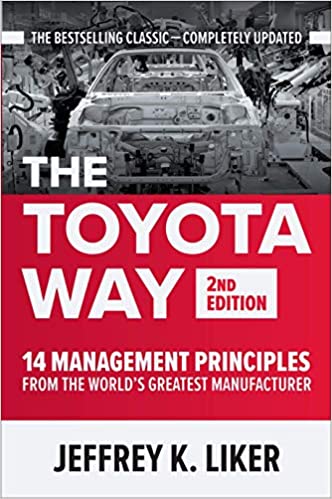 #1. Philosophy
We need to think of organizations as livings systems and understanding the underlying principles of your business processes is a scientific way of thinking. It helps you identify problems and solve challenges easily. This goes beyond just using tools to understand their distinct purposes. The philosophy principle teaches business leaders about 'long-term thinking'.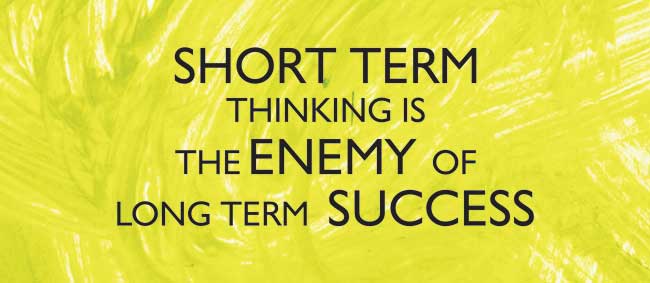 #2. Process
The processes people follow in the Toyota production system and Lean are things like one-piece flow which arranges people in a cell. For example, you can have both transportation and logistics specialists together in a transportation department. Their seats and set of desks should be arranged like a cell so that they can flow their work from person to person. The One Piece Flow is designed to be waste-free which slants toward Lean management.
Visual management is another important process that tries to visually display very clearly the gap between the standard and the actual. The standard is something to strive for because not everybody is going to do it perfectly.

#3. People
You need to first develop leaders to live the philosophy and your values. These values are then transferred to your people by showing them what you embody. According to the Toyota Way, people are learning on the job and leaders are close enough to give them constant feedback through observation, coaching, real-time support, etc. This process includes on-the-job development and it is referred to as 'Gemba'. That is, doing the real job or work.
You should also note that your people go beyond your immediate team to include your vendors, supply chain, and the entire business ecosystem.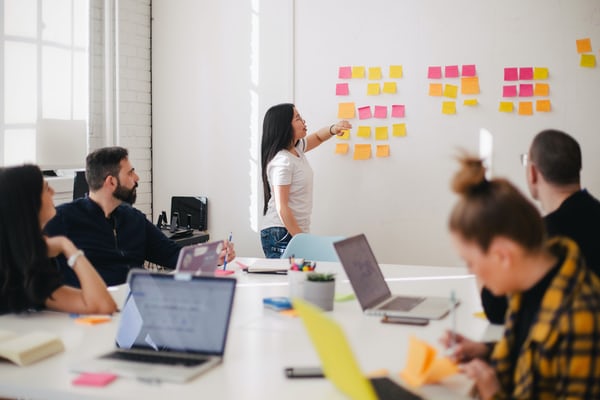 #4 Problem Solving
Dr. Liker explains that you cannot punish people when things don't work but you can train them to be really good at sensing problems, understanding their causes, and proffering the right solutions.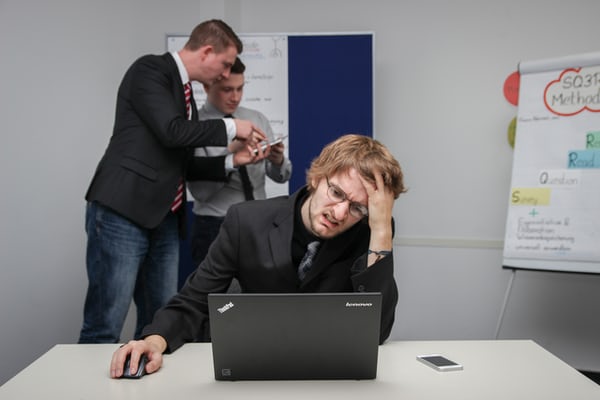 Final Thoughts
The 'Hoshin Kanrin' in Japanese underscores setting goals and targets that challenge your vision within a period of time. It is also called policy development which shows how you implement the strategy so that everybody knows what they need to do. Toyota deploys this strategy as an Annual Planning Process. So, everything their people do adds up to something meaningful for the company and gives direction to problem-solving.
You need to define the challenges because that is what gives direction toward a breakthrough in your company. Also, look at your organization as a socio-technical system and not a machine. Applying these processes and nuggets of wisdom will guide you to the North Star of achieving operational excellence.