Time flies – the final quarter of the year is almost here!
It's been several months since you last heard from me. I went on sabbatical and it was the best gift I gave myself in a long time.
But it would be unlike an Entrepreneur to not do any work while taking time off, right?
Yep, you guessed it! During my time off, I had time to not only recharge but also think of new ways to share information with you.
In fact, before I left for my break, I was hand-selected to participate in a one-of-a-kind online program for Entrepreneurs.
The program is called The Nuts & Bolts Boot Camp™ on Revenue and Profit and I'm one of over 20 Subject Matter Experts and Entrepreneurs around the world interviewed by renowned Business Coach, Dianne Dawson, on the critical aspects of running a financially successful business. The focus is on mastering the "business side" of your business.
The best part is…
It's FREE!
Whether you are visiting our site and blog for the first or you are a loyal member of our network, I want to thank you by giving you access to a free pass to this virtual event.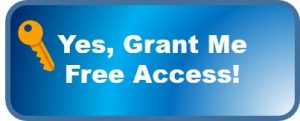 When you participate, you will receive specific action steps to take at the end of each interview. Combined, these action steps form a Business Growth Action Plan tailored to the needs of your business.
Here are just a few sample topics:
•   Six Drivers of Revenue and Business Growth
•   Tips and Tactics for More Effective Cash Flow Management
•   What You Don't Know About Employment Law Can Be Expensive!
•   Are Your Beliefs About Money Capping Your Revenue?
•   How to Build a Stronger Business Infrastructure (and why you need one)
•   Your Office Computer Is Already Hacked – You Just Don't Know It!
The free Nuts and Bolts Boot Camp™ on Revenue and Profit starts on Tuesday, September 26, 2017. You can watch each interview from the comfort of your home or office unlimited during the 48-hours that it's available to the public.
At zero cost, the only investment is your time.
Help your business by investing in yourself. If you don't, then who will?
Don't forget to share this gift – pass this info to other Entrepreneurs you know who can benefit.
Got questions?  Feel free to leave a comment below or contact me directly.