It's rare that high quality opportunities to grow your business come along for FREE!
That's exactly what will happen starting tomorrow, September 26, 2017.
I, Alicia Butler Pierre, along with other subject matter experts around the world, was hand-selected to participate in this program to provide solid, realistic and actionable steps towards growing and maintaining a business that is healthy, scalable and sustainable.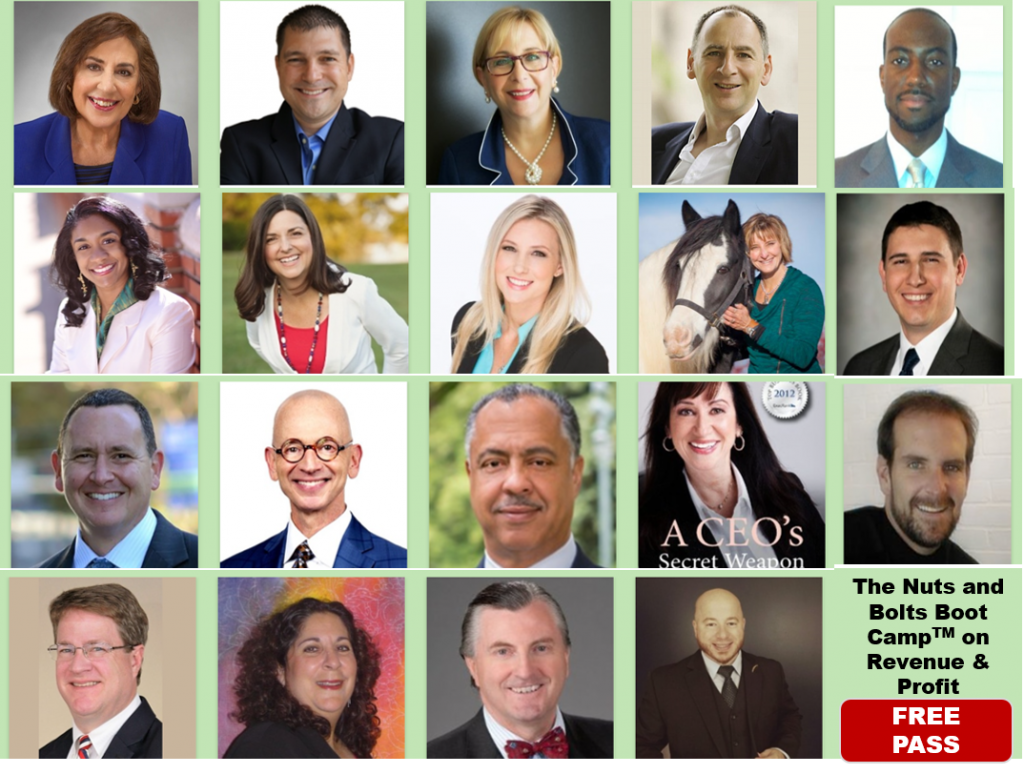 Not only is it rare to get a full line-up of speakers like this for free (and online), but it's even rarer to find programs that offer a holistic approach to business health.  The program is called The Nuts and Bolts Boot CampTM on Revenue and Profit.  
Business topics will include:
finance
management
operations
human resources
marketing
information technology
In other words, all the areas necessary to build a solid business infrastructure to ensure your company's mega success!
Click here to learn more about each of these topics and their associated experts.
Below is a video excerpt from the program featuring one of the speakers, Stuart Cross, CEO at Morgan Cross Consulting.
Stuart Cross Talks About Strategy and Driving Revenue Growth from Dianne Dawson on Vimeo.
Over the years, you've come to know us here at Equilibria as a reliable source for actionable information to apply in your small business.  We don't just give you the "idea"; rather, we tell you how to execute it.  Consider this free pass to the boot camp an extension of our mission to give you access to cutting edge information that big corporations have at a fraction of the cost.
As one of the Speakers, I'm inviting you to use my link to get a Free Pass to The Nuts and Bolts Boot Camp™ on Revenue and Profit.
Your Free Pass comes with a high-value Case Study that you can download immediately. You'll read about how a business owner just like yourself who wanted to be making more money, thought she needed a marketing plan to attract new clients. It turned out that the real problem was INSIDE her business (and easily resolvable).
Could that be happening to you? Are you spending money on marketing but not earning more income?
After you download the Case Study, contact me so we can stop or prevent these kinds of mistakes from happening in your business.
Once you've registered and attended, feel free to leave a comment below to share your thoughts with us!