Podcasting could be your livelihood and business, but like any business, a successful podcast requires business infrastructure and processes in order to succeed.
Berthine Crevecoeur West, of Westbridge Solutions, is an expert at helping organizations increase their cultural competency, diversity, and inclusiveness. She shares her knowledge on how she spreads awareness about her work through her very successful podcast, Global Fluency Podcast.
In this article, we provide an overview of how you can also streamline your podcasting process and use podcasting as a way to reach thousands of people while driving your very own success.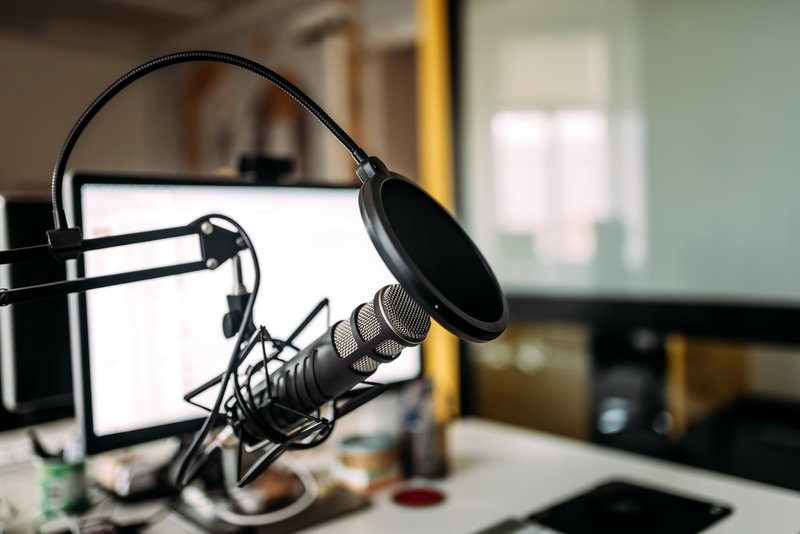 Step 1: Choose A Distribution Method
By implementing a process for how your podcast episodes are distributed, you can save an incredible amount of time, money, and energy. Tools like Audello and Buzzsprout make it easy for podcasters to upload raw files of their podcast and have them distributed across multiple platforms like Apple Podcasts, Spotify, Stitcher, and Amazon.
With these tools, you can easily upload your episode, add episode titles and descriptions, and then publish or schedule your episode to be published on a future date. You can also monitor your podcast stats by viewing information like downloads over time, what apps people are using to listen to your podcast, and what states or countries people are listening to your podcast the most.
Step 2: Cultivate Your Production Processes
Once you've figured out how and where you are going to distribute each of your podcast episodes, it's now time for you to decide which tools you'd like to use to produce your podcast interviews.
If you are new to recording, sound quality, and audio, don't panic! There are a few simple tools out there like Audacity and Zoom that allow you to quickly and easily capture and edit episodes while also allowing you to interview your guests via audio and video.
Tip: Interviewing your guests through video can be a great way to produce promotional content. Some of your guests may ask for the video, once your interview is over, so they can use it to create a speaker reel which they typically promote to their audience and use to link back to your episode.
Step 3: Create Your Marketing Material
Now that your episode is produced, edited, and ready for distribution, the next step you are going to want to take is producing some marketing material. Marketing material can include anything you use to promote your podcast episodes including items like graphics, videos, and audio clips.
If you are interested in creating high-quality graphics, a great tool you can use is Canva. Canva can help anybody produce high-quality graphics without having to be a graphic designer or possess a lot of graphic design experience. You can use it to create interchangeable graphic templates that can be used as cover art for each of your episodes, come up with brand colors, or even create a logo for your podcast.
Step 4: Consider Publishing Your Episodes To YouTube
Once you've published or scheduled your podcast episode to be published, the next thing you will want to do is upload your episodes to YouTube. Now, you might be thinking to yourself "why would I upload my episodes to YouTube if I've already scheduled them to be released on other platforms?"
Uploading your episodes to YouTube makes it easy for everyone to access your episodes no matter what challenges they may face. If your goal is to bring value to the world through your podcasts, you are going to want to make sure everyone can access your incredible insights. This means people who may have challenges such as being deaf or hard at hearing.
With YouTube, you can add captions to your episodes so everyone can gain value from the insights you and your guests share. Free tools, like Headliner, make it incredibly easy for you to have your audio and video files transcribed automatically into captions.
Tip: If you did not record a video for your episode, you can still upload your podcast to YouTube. All you have to do is convert your audio file into a video file and add a background image. You can use the cover art or graphic you created in "step 3" for the background image which is also great for branding and promotion as the graphic will typically feature your logo and podcast name. Tools, like Audioship, can automate most of this process for you.
Conclusion
Trial and error taught Berthine how to streamline her podcast through tools, processes, and eventually her team and will ultimately do the same for you. Once you master your processes and begin growing your audience, you can then start to form your own team to help you eliminate the work you don't want to do so you can stay focus on what brings you joy.
Podcasting is a great way for you to deliver value to thousands of people and drive your very own success. Like other businesses, though, a successful podcast requires business infrastructure and processes in order to succeed. By following the processes outlined in this article, you will be well-equipped with what is needed to streamline your own podcast.