In 1974, Chinese farmers unknowingly discovered what's described as the "most important archeological finds of the 20th century." In an attempt to dig a well, they unearthed a 2,000-year-old clay figure. It would become one of the thousands of life-sized clay soldiers known as the Terracotta Army.
In his quest for immortality, Qin Shi Huang, the first emperor of China, commissioned the construction of the Terracotta Army as non-human guardians to usher him into the afterlife. It consists of (at present count) over 8,000 soldiers, horses and chariots, all made of terracotta, standing in formation to protect the emperor's gravesite.
Considering the scale of this effort and the technology available at that time, it only took 40 years to complete.
How did they do it?
Templates!
Templates are Design Shortcuts
The Terracotta Army was constructed using a combination of standardization and customization.  They used templates in the form of tools and clay molds to create standard features such as weaponry and body parts.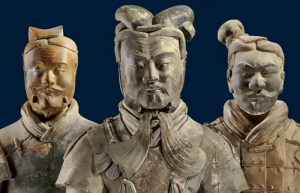 These templates served as design shortcuts, minimizing the time wasted in starting from scratch with each element.
The real awe, in my opinion, is the level of customization applied.  There are no identical soldiers — each has a unique set of facial features, hairstyle, and uniform.  Templates made it possible to have this level of customization and still complete the emperor's mausoleum complex in less than two generations.  Yet, the templates were only part of their scale equation.
Templates Standardize Your Work
To pull off a project of this magnitude required serious manual labor.  It's estimated that up to 720,000 laborers worked on the Terracotta Army.  Quality control was paramount.  In fact, each worker had to etch his name onto his work.  There were no warnings for shoddy work.  Incompetence was a crime, sometimes punishable by death!
By leveraging the design templates, the workers were able to mass produce the army in an assembly-line fashion.  They clearly had processes to ensure this operation worked liked a finely-tuned machine.
Process Templates Can Jumpstart Your Scaling Efforts
As small business owners, we're often shut out from the operational resources that manufacturing and big companies benefit from.  Many of us also cannot afford to have high dollar consultants assist in our process design, documentation and improvement efforts.  That's where The Process ShopTM templates come in.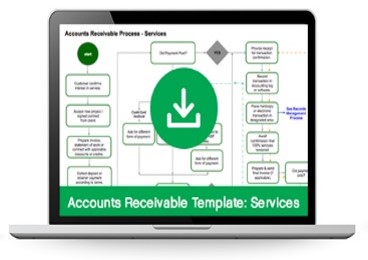 These pre-filled accounting process and procedure templates are based on years of working with different small businesses across various industries.  They come in multiple formats including a standard operating procedure and flowchart based on preferred learning styles.  They are easy to understand and customize and they eliminate hours of guesswork (which can lead to costly errors).  Each template also comes with detailed instructions.
Imagine building your "Terracotta Army" — scaling your operational capacity and standardizing your training efforts with documented processes.  If you buy all of the templates, you could technically create your Accounting Operations Manual in less than a day!
From One to Many: Grow with Ease
Templates not only provide shortcuts they also ensure consistent work output.  Large companies adopt this on their production lines as well as in their back office.  They have figured out that having a combination of standardization and customization is a way to help them achieve scale while remaining financially solvent.
Though the Qin Dynasty fell after only 14 years, its ideas of standardization live on.  To this day, the Chinese are known for being masters at mass production.
While there is much we can learn from them, remember that templates should be designed with a business infrastructure that supports the people, tools, and processes necessary to multiply.  Quality control is important, but avoid creating Alcatraz!
Other types of templates can include checklists, pricing models, forms, and processes.  If you or someone you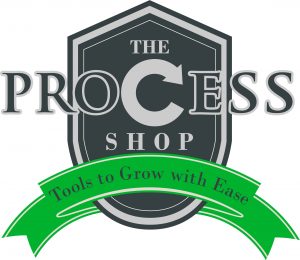 know is an ambitious owner of a fast-growing small business and is looking for a cost-effective and efficient way to create an operations manual, then don't spend unnecessary hours trying to figure this out on your own.  It'll only leave you frustrated.  Check out The Process ShopTM to get started.