One of the scariest things in business is to realize you have more money going out than coming in.  One major way money can creep out of your business is through credit card chargebacks.
Investopedia.com defines a chargeback as
"the charge a credit card merchant pays to a customer after the customer successfully disputes an item on his or her credit card statement".
In other words, if one of your customers disputes a charge from your company, the credit card processor (i.e., PayPal, AMEX, Stripe) will not only require you to credit (charge back) the customer's account, but that processor will also charge you an additional penalty.  And, if too many customers request chargebacks, the processor can actually freeze your account altogether.
This happened to an entrepreneur I knew many years ago.  Here is his story…
*************************************************************************************************
Sam Milton worked hard to build his online business, Stuff, Inc.  With a successful launch in September, 2006, he knew he also needed to prepare for the avalanche of business sure to come over the holiday season. 
Specifically, this preparation included:
Hiring more seasonal/temporary staff

Documenting training materials for new staff

Beefing up internet security protocol

Negotiating shipping and delivery costs with vendors

Website testing (ensuring all payment buttons work and payment process is seamless)

Pricing/re-pricing items (promotional offers)
Prior to launching Stuff, Inc., Sam gained his e-commerce knowledge by being a vendor on Etsy.com.  The experience taught him that the November – December timeframe accounted for 75% of his annual sales!  Now here he was, proud owner of his new, independent online store.  He built the platform, ordered sufficient inventory, hired more folks, invested in Google Ads, finagled an optimal shipping schedule, and performed rigorous online payment testing. 
His many sleepless nights needed to yield a high return.  And it did!  The ad campaign was very effective and the sales started to pour in.
But with all that preparation and experience, there was one thing Sam forgot to put in place.  And it ended up being his Achilles heel. 
When customers purchased products, the vendor name cited on their credit card statements was Sam Milton, and not Stuff, Inc.  Confused, many customers called PayPal to report fraudulent activity.  As Sam's new bookkeeper began communicating with PayPal, she too was confused because she did not realize the vendor name was in Sam's name and not the company's. 
Sadly, because the number of people disputing charges in a short period was so high, PayPal froze his account with them.  Sam lost all of those sales and not only had to return the money but also pay additional fines.  This was a devastating loss not only to his bank account but also to his credibility as a trusted online vendor. 
Unable to recover financially, Sam shut down the online store.  His business suffered a death not by lack of sales, but by chargebacks. 
*************************************************************************************************
Lessons to Learn
The rules for handling chargebacks/disputes are typically in favor of the customer and not you, the merchant.  With data breaches like the Equifax debacle on the rise, customers are on high fraud alert – and rightfully so.
Thankfully, all hope is not lost.  In Sam's case, the one thing he did not have in place once he launched his online store were processes.  Specifically, processes for handling product returns and chargebacks.
These processes could have been used as: 1) training materials for new staff, and 2) a foundation for testing the entire customer experience value chain from the online order to delivery and credit card statement reconciliation.  Processes involve those nitty-gritty details that are always needed, yet often overlooked.  Yet, the "devil is in the details".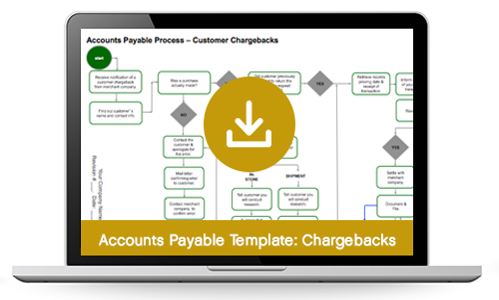 In fact, this is what we specialize in – giving owners of fast growing small businesses access to process tools that jumpstart documentation efforts.  One such tool is our chargebacks template.
This template includes a process map (flowchart) as well as a step-by-step procedure and instructions.  It also includes a personalized 30-minute consultation with me to brainstorm how you can customize the template to best suit your company's needs.
3 primary reasons why a customer may dispute a charge after making a purchase:
Defective or Wrong Product. Product received does not match the description.
Lack of Name Recognition. Vendor cited on credit card statement does not match company and/or product name.
Poor Customer Support. Customers cannot contact anyone to resolve questions and/or concerns in a timely manner leaving him/her no choice but to contact the credit card processor directly.
If you accept credit card payments, then you need to download my FREE guide to learn specific actions to take to minimize or prevent chargebacks in your business.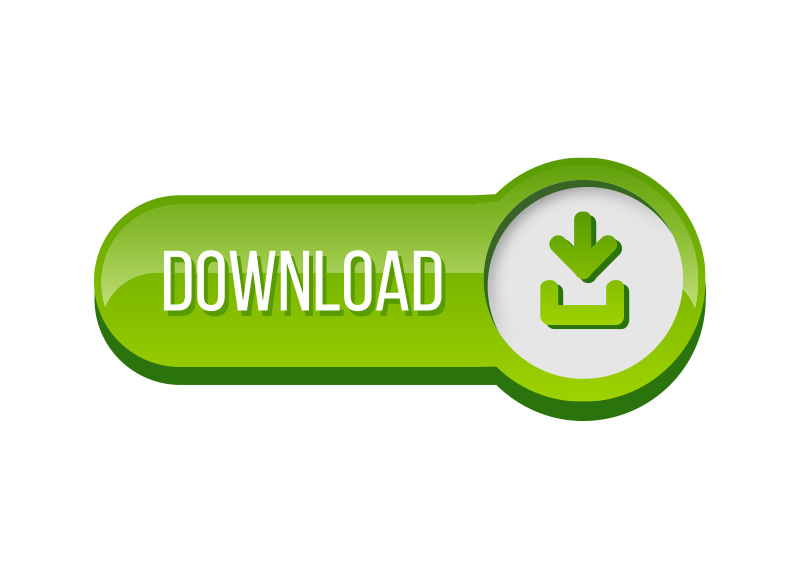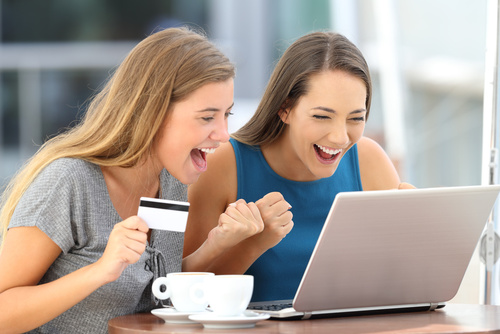 Unlike cash refunds, chargebacks are far costlier.  Time and money is lost in processing the refund, responding to the dispute and paying the additional fines.  Remember, your customers are the reason you are in business.  They can also be the reason you lose your business.
Keep your customers happy and avoid death by chargebacks by investing in and implementing a process to help retain as much of those sales as possible!  Don't forget to share your success stories with us!
The names used in the above story were changed to protect client confidentiality.