I haven't blogged in a couple of months and for good reason.
I've been working on a business book that, as my mentor and business coach describes, is my "life's work."
The manuscript is now complete and in the hands of an Editor!
The book is entitled, Façade, and it addresses the problems caused by fast growth in small businesses.
You see, when we start our businesses, we spend an exorbitant amount of time, energy and money on branding, publicity and promotions.  These marketing efforts are necessary to get the word out about our products and services.
Over time, as a result of your marketing and the great product or service you offer, you may have created an image of your business that lends to it being perceived as bigger and better than what it really is.  This, I argue, is the façade of your company.
The question I pose to you is whether or not your back office operations match the façade of your company.  In other words, does the image your company projects to its customers match the actual experience reported by your customers?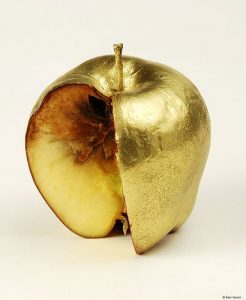 When I first moved to Atlanta, I had the privilege of hearing Bernie Marcus, co-founder of The Home Depot®, unashamedly talk about how he and other co-founder, Arthur Blank, filled their first location with empty boxes to give the appearance of a fully-stocked store.  They also drove forklifts repeatedly around the floor, scuffing it in the process, to create the effect of a warehouse with heavy foot traffic.
And it worked!
In just 20 years, The Home Depot® grew to 761 locations with $30 billion in sales1.
How?
Part of it was using the age-old "fake it 'til you make it" philosophy to reel customers into their stores.  But once the business came, they also invested in business infrastructure to ensure they could meet customer demand without sacrificing quality.  This enabled them to replicate their success over and over again as they further expanded into 2,200+ locations around the world.
You see, growth is good.  But too much growth, too fast can be catastrophic – especially if your small business does not have the proper business infrastructure in place to support that growth.  At best, you'll temporarily stave off the increase in demand with a price increase.  At worst, your business can implode.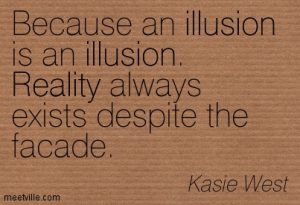 Façade exposes the chaos behind fast growing small businesses and offers the Clone methodology as a solution to not only quell the chaos but also to provide a foundation for duplicating and sustaining the business.
Not only does the book describe the methodology, but it also describes how to apply it using a storytelling format inspired by true stories.  Unlike traditional how-to books that feature case studies to describe a business concept or method, Façade leverages a 3-D profiling of entrepreneurs giving readers access to characters that they can relate to regarding a subject most prefer to keep a secret.
The book's objective is two-fold: 1) to let entrepreneurs know they're not alone in experiencing growing pains and 2) to provide a comprehensive solution to solve the fast growth problem.
There is a cost to faking it until you make it.  However, your small business' façade does not need to be fixed, it just needs to be matched.
Join our email list now to be amongst the first group of people to get your copy of Façade.
1 Built from Scratch: How a Couple of Regular Guys Grew the Home Depot from Nothing to $30 Billion.