Last year, my friend Sylvie traveled from Paris, France to visit me in Atlanta, GA.
While she was here, we test drove a Tesla with the Autopilot feature.
It was scary and exhilarating at the same time!
Once we were seated inside the Tesla, we couldn't help but ooh and aah over it's sleek interior and technologically-sophisticated design.  Using the electronic tablet-like dashboard, we pre-selected music to play during our drive, checked the battery life, and entered our destination address into the GPS, amongst other things.
No doubt the Tesla is an incredible engineering feat.
Before I placed my foot on the pedal to begin driving, our driving instructor explained how the car was equipped with several cameras and sensors allowing for a type of peripheral vision us humans don't possess while driving on our own.  This is part of the magic behind Autopilot.
Finally, as I pulled out of the parking lot where the Tesla was parked, the instructor told us there were certain "rules" Sylvie and I needed to keep in mind prior to activating Autopilot.
Upon reflection, these rules stuck with me because of their applicability as important lessons for how we run our businesses.
Lesson #1:  Keep Your Eyes on the Road at All Times
I'll be the first to admit – I couldn't help but grip the steering wheel when I activated Autopilot.  It felt weird to let go of not only the steering wheel but also taking my foot off the pedal.  The instructor told me that even though I physically let go, it was critical that I remained alert and kept my eyes on the road.
The same is true for how we run our businesses.  Even though we hire others to do the heavy lifting for us and to be our "eyes in the back of our heads," we are ultimately responsible for the direction we drive our businesses in.  We still need to keep our eyes on the road ahead, even if we aren't doing the driving.
Lesson #2:  Don't Get Distracted
There's no doubt the Tesla is an incredible engineering feat.  And it can be easy to get caught up in the "shiny object syndrome" as you drive it.  You have to retain a laser-like focus when driving the car even though your passengers may be googly-eyed over the car itself and momentarily lose sight of the objective to reach your destination safely.

The same is true for how we run our businesses.  We cannot allow distractions to force us to detour off our path toward success.  Sure, there will be obstacles along the way, but the key is focus.  For its focus that will ultimately guide your thoughts and actions towards reaching your final destination.
Lesson #3:  Pay Attention to Your Dashboard
Aside from its most obvious and noticeable feature – no engine – the other glaring Tesla design feature is its enlarged electronic-tablet like dashboard that rests in the center of the console between the driver and passenger seats.  The dashboard contains all kinds of settings and metrics to communicate things like when you need to recharge the battery, the temperature inside and outside of the car and the pressure in each tire.  By looking at these "metrics" you, as the driver, are empowered to make adjustments to certain settings as well when to have certain parts serviced.

The same is true with how we run our businesses.  Dashboards can be powerful tools to alert us to company performance.  The right metrics will alert you to trouble so that you can take care of things before it's too late.  See an example small business dashboard here.
Applying these lessons to your small business requires having the right people on your team, as well as the right processes and tools to make your company's goals a reality.  But knowing whom to hire and which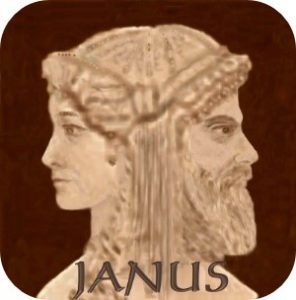 processes and tools to have in place is no small feat.
Luckily, business infrastructure can solve this problem.  It also demonstrates that running your business in Autopilot does not mean giving up control – you ultimately have full responsibility for its success (or failure). 
Do You Want to Run Your Business in Autopilot and Free Your Time to Focus on Scaling Instead?
Sign up today for a 1-on-1 discovery call where I can share with you customized tips for designing a business infrastructure that ensures you hire the right people and have processes in place to ensure they do the right things the right way in your fast growing small business.