I absolutely could not let 2018 end without telling you about my new (and highly anticipated) book!
It's called Behind the Facade: How to Structure Company Operations for Sustainable Success. It debuted in late October 2018 as the #1 New Release on Amazon in the Business Production & Operations book category!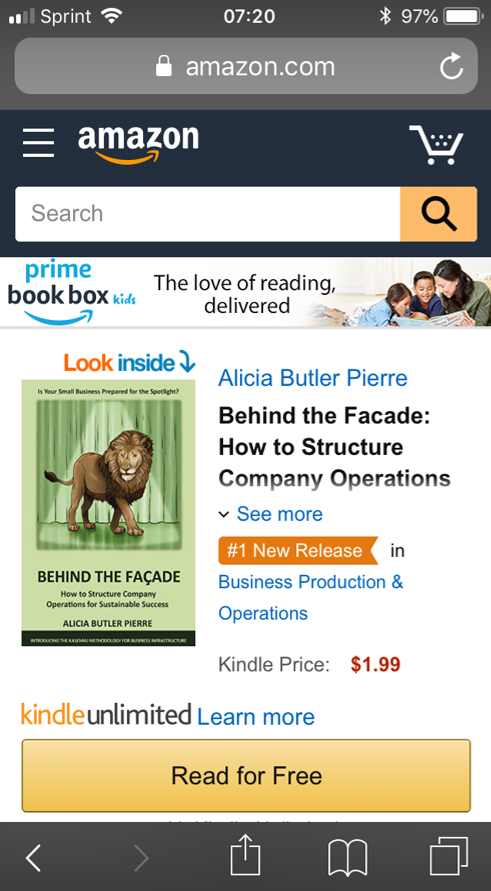 One in a Million…Literally
According to trusted traditional publishing sources, this is the world's (yes, the world's) first published book on the subject of business infrastructure specifically for small businesses!
Behind the Facade: How to Structure Company Operations introduces the KasennuTM methodology that I created as a framework to build business infrastructure. Readers are introduced to the methodology through the stories of six different small businesses and the entrepreneurs behind them as they work with consultants on a specific part of their back-office operations to better manage fast-growth.
With several industries represented, you're sure to connect with one or more of these entrepreneurs. Learn more about them and their stories here.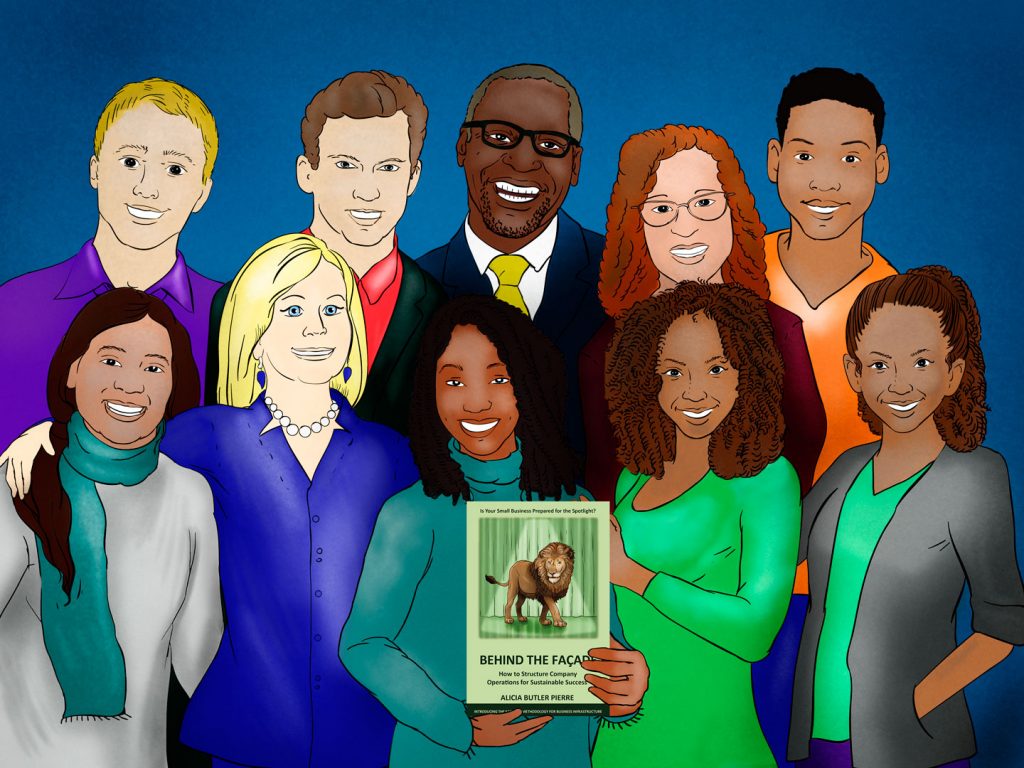 Why I Wrote the Book
I was compelled to write the book after 13+ years of hearing and watching the horror stories of small businesses, destined for greatness, fail due to the inability to keep up with customer demand. There are many reasons businesses fail and I decided to take on the mission of giving access to those businesses on the verge of collapse due to an imbalance in supply and demand.
Entrepreneurs and business owners in this situation often find that manufacturing and larger enterprises have access to the lion's share of operations management resources. Not to mention that these resources rarely work with small businesses and if they do, the consulting fees may be astronomical.
Perception vs. Reality
I describe this situation as the "facade." You see, in our attempt to attract customers we may present ourselves as bigger and better than what we are operationally able to handle. We all do this. We almost have to. After all, who wants to be associated with being a loser. We want to present the best version of ourselves and our companies at all times. Therefore, the facade in and of itself is not an issue.
The facade becomes a problem when the inability to align capability with capacity becomes the norm and not the exception.
I believe the root causes of this misalignment of capability and capacity lies in the imbalance of one or more of three laws: the Law of Supply & Demand, the Law of Conservation and the Law of Polarity. I explain each of these in relation to how we operate our businesses in the book.
Take Advantage of Access Never Before Granted
As a small business owner, you've been historically denied access to the type of information contained in this book. Behind the Facade: How to Structure Company Operations for Sustainable Success was written with you in mind. The language is written from your vantage point and includes detailed steps and instructions on building a business infrastructure that is sure to serve you well as your company advances to the next level of success.
Just promise me one thing. Well, actually two things. One, promise me that when you read the book you will share it with your fellow entrepreneur colleagues. And two, please promise me that you will leave a review to let others you don't know how much the information in the book has helped you in your company.
You can learn more about the book at BehindTheFacadeBook.com.