Are you an entrepreneur or small business owner? If so, keep reading.
Do you have documented business processes for your company?
Do you know what a business process is?
If you answered "no" to either of the above questions, then you need to make a low cost investment in my new e-book that could teach you how to make and save more money in your small business, especially if you provide a service.
The e-book is called Keeping Score – How to Use Business Processes to Increase Cash Flow and features the real-life story of Olivia Dumonde, a muralist in San Francisco, CA who believes she has a unique problem – although she has more business than she can handle, she does not have the revenue to show for it. As you read the story, you will be able to put yourself in Olivia's shoes as she transforms her business operations by identifying key business processes to document and later using flowcharts of those processes to visualize the source of her cash flow problem.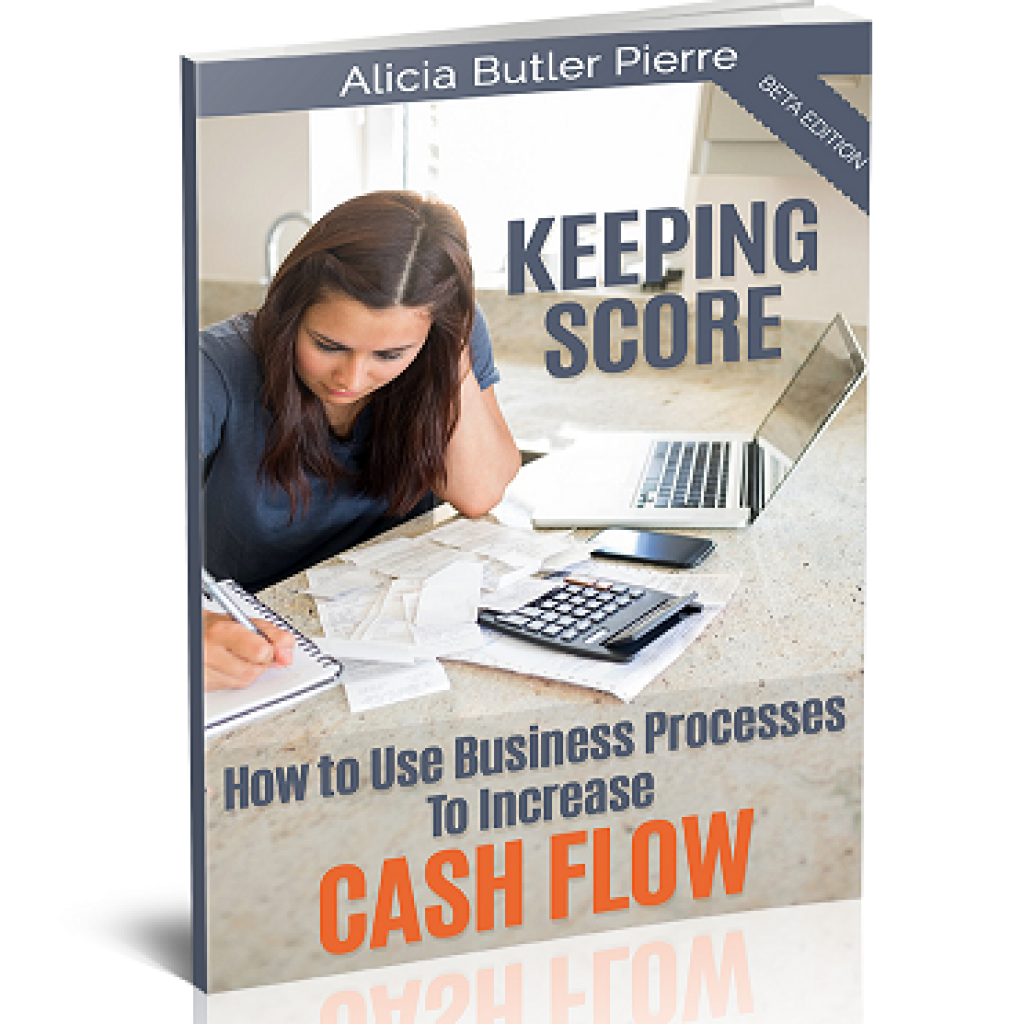 Whether you are experiencing the same problem as Olivia or not, you are guaranteed to learn a methodical, 7-step approach for business process documentation and how you can immediately apply it to solve some of your small business' most critical challenges.
Evaluate. Learn why your company needs processes and how they positively affect revenue, expenses, intangible assets, equity and cash flow.
Identify. Gain access to a list of topics that specifically help you brainstorm the types of accounting tasks (which later convert to business processes) to perform at your small business.
Assess. Learn how to take an inventory of existing tools that can be leveraged in your small business' processes.
Document. See, via legible illustrations, the actual method for documenting the step-by-step procedural and flowchart formats of a business process.
Measure. Figure out how to assign Key Performance Indicators (KPIs) or metrics to a business process so that you can measure performance and make necessary adjustments.
Store. Learn the various ways you can store a business process based on level of security desired.
Improve. Learn how to look at a process flowchart to visualize operational bottlenecks and develop techniques for streamlining the process.
Considering the dismal small business success rate statistics reported by the SBA, we should all be aware that entrepreneurship is a game. Having the right players (staff), reliable equipment (tools) and a rock-solid, executable strategy (business processes) are paramount to not only staying in the game, but winning!
Keeping Score – How to Use Business Processes to Increase Cash Flow retails for only $4.99 and can be downloaded as a pdf. Purchase and download your copy today by clicking here.
A companion workbook chock full of actual accounting and financial processes will be released later this summer. Remember, digital copies of these processes and procedures are actually available now at The Process Shop. And as always, don't forget to sign up for a complementary 1 hour phone consultation to learn how to get started on developing processes for your small business.