#3. Seiso (Shine)
What it Means
"Cleanliness is next to godliness".
That is, being clean is one of the most respected and righteous attributes a company can attain. A company's physical location should not only be sorted and straightened to maximize productivity but it should also be clean and free of dust and debris. Seiso is the practice of "shining" to create a physical working environment that makes everyone proud, ensures safety and promotes a high quality customer and employee experience.
Keeping certain areas like warehouses, attics, restrooms and supply rooms clean is particularly challenging. But with tools like hourly cleaning checklists and in-house inspections, irritants such as dust, equipment malfunctions and customers who don't clean up after themselves are quickly detected, troubleshot and overall better managed. This is known in many larger organizations as preventive maintenance.
How Dance 411 Studios Applies It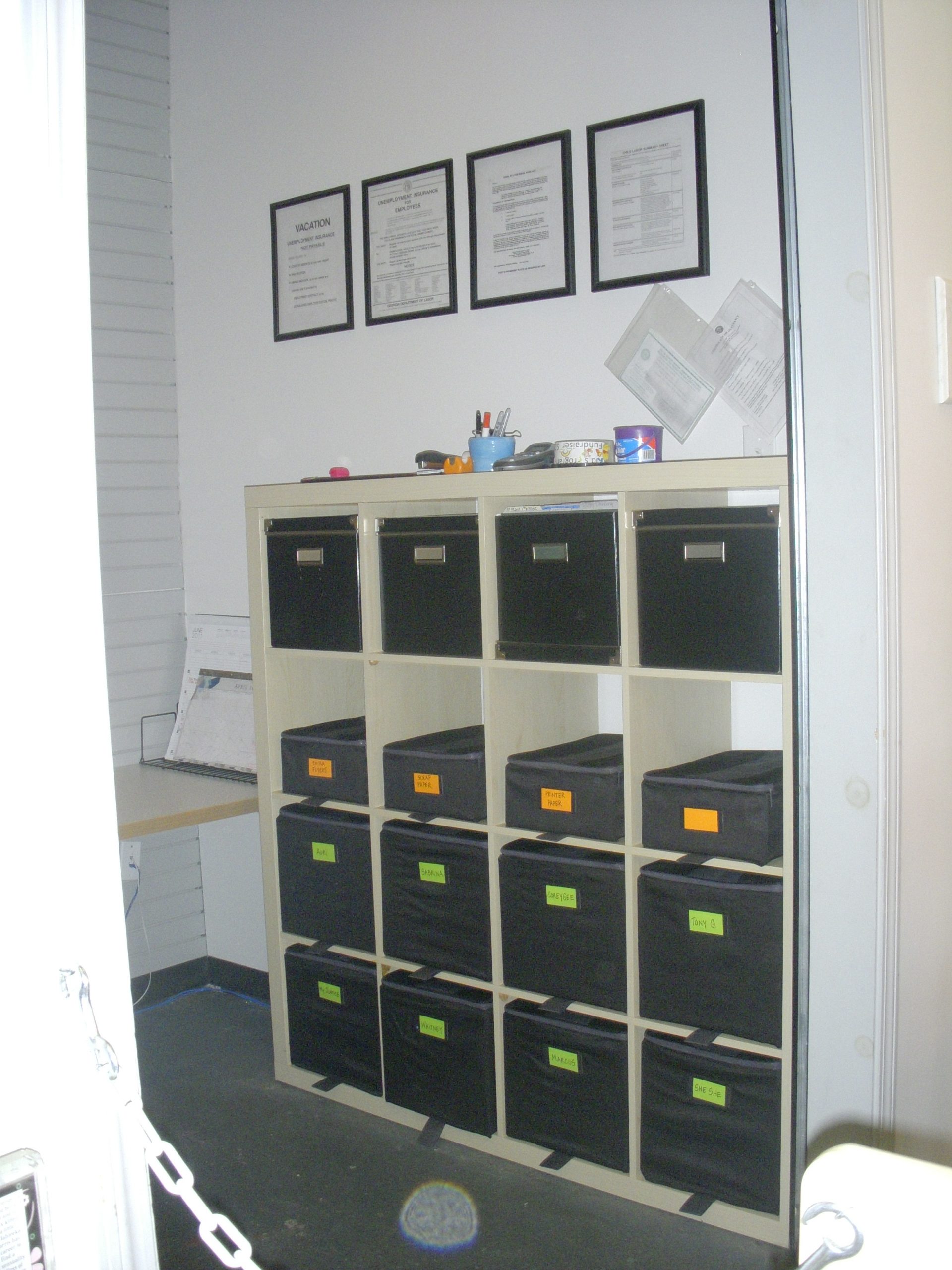 When I first walked into DFS, I found it to be refreshingly immaculate, not to mention aesthetically pleasing. Inside DFS' facility is a lounge, front desk and four studios all surrounded by open work spaces and floor to ceiling windows that basks most of the facility in natural sunlight during the day. All of this works harmoniously to not only create a visually appealing storefront, but more importantly, to send a message to anyone who walks through their doors that DFS is a legitimate and professional business offering A+ services.
Sorting, straightening and re-purposing their rooms only enhanced the functional aesthetics of their already clean facility. Every employee is expected to report equipment malfunctions immediately and to clean an area if the building custodian is not available. This includes mopping floors, wiping desks, fluffing pillows, testing microphones and stocking restrooms with toilet tissue, soap and hand towels. DFS also intentionally selects furniture, fixtures and equipment that are sleek, yet portable and easy to clean and maintain. Go to page 5 to find out how DFS standardized the results of their sorting, straightening and shining efforts.
Benefits
OSHA compliance through a hazardous-free workplace. Daily walk-throughs and inspections are a part of DFS' injury and illness prevention programs. Continuous cleaning eliminates tripping and dust inhalation hazards and reduces liability.
Reputation as a socially responsible community leader. DFS' kids programs are some of their most successful. Parents are confident that they are bringing their children to a safe, clean environment where they are taught to positively express themselves through dance. In fact, some East Atlanta children looking for a safe haven are known to go into DFS where they are given jobs to perform in exchange for free dance classes. DFS' reputation has permeated nationally throughout the dance community. Most recently they've caught the eye of cable network TLC leading to the creation of the show, Dance Kids ATL.