I am the first to admit – I used to dread the first quarter of the year.
You know, tax season.
"Why," I used to ask myself, "are we ushered into the New Year with filing tax returns and paying taxes?"  It seemed like a cruel joke especially after returning to work after some much needed time off.
Well, that is how I used to feel.  Within the first couple of years of starting Equilibria, I realized that tax season was not nearly as painful a process for me as it was for some of my clients and peers.
The difference lied in my bookkeeping systems and accounting processes.
Below are four guides that can prove helpful in creating systems and processes to make tax time easier.  Each contains practical tips that you can download free.
| | |
| --- | --- |
|   |   |
| Tax return deadlines can differ by state.  Gain quick access to each state's requirements with this guide. | Out of sight, out of mind.  Design cues to keep accounting records visible at all times.  Includes a video tutorial. |
| | |
|   |   |
| Consistent, accurate bookkeeping is critical to filing tax returns on time.  Learn tips to make this possible. | Cash is the lifeline of your business.  Discover how to find the answer to cash flow problems in a flowchart. |
While you may not fall in love with your taxes, you will definitely "like" the time, aggravation and maybe even money saved with your new or improved systems and processes.
Enforced processes can shed light throughout the year on how to streamline cash flow and reduce your tax burden.  A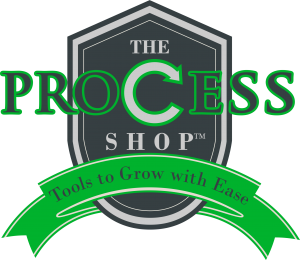 great way to kick-start your accounting/financial process documentation is with our templates from The Process ShopTM.
Remember, the amount of taxes your company pays is usually an indication of its performance.  The more you pay in taxes, the better your performance.  Just think if your company did not pay taxes at all!