This Episode is Sponsored By: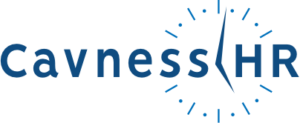 Tal Zlotnitsky is the Co-Founder and CEO of Our.Love, an exciting and unique startup that combines love and relationship wellness with technology. What's love got to do with business? Everything! Your personal relationship can affect your work performance, especially if you operate a business with your significant other.
Our.Love might be a startup, but Tal is no stranger to entrepreneurship. His incredible journey from being a famous child star in Israel to emigrating to America where no one knew him, laid the foundation for his future career as a baseball player and ultimately, a serial entrepreneur. But when the covid pandemic happened, he walked away from his last highly successful venture.
In this episode, Tal gives a candid account of how his previously failed relationships led him to start Our.Love. He also shares how he and his team used Figma, a no-code user interface software design tool, to design and deploy the Our.Love app. You'll get a 2-for-1 in this episode – discover how to not only improve your relationship but also how to take your software or app concept from idea to pitch-ready. Ideas no longer have to be a figment of your imagination.