This Episode is Sponsored By: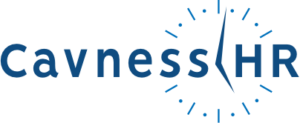 When Jason Cavness joined the US Army at 19, he took a test to determine his optimal career starting in the military. He had a choice between working as a parachute repairman or working in Human Resources (H.R.) He chose the latter – the allure being the opportunity to live in Germany.
25 years later, he retired and through a chance encounter met someone who suggested he fill a gap in the marketplace for H.R. services in fast-growing small businesses. Not knowing what a startup was, he took a leap of faith and started CavnessHR.
CavnessHR offers is an H.R. software as a service platform. In this episode, Jason makes the case for why H.R. processes, policies, and protocol is so important in small businesses and how CavnessHR automates these areas. If you operate a small business with 49 or fewer employees, find out how you can take advantage of a free trial of CavnessHR – available only through this podcast.