This Episode is Sponsored By: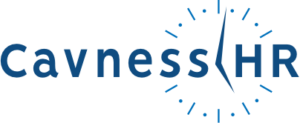 Every U.S. Dollar in Research & Development (R&D) tax credit yields $20 in new economic activity. With that kind of return, why don't more small businesses take advantage of these tax credits? Answering that question is what led Lloyed Lobo on his fintech journey.
With a background in software engineering, Lloyed was already familiar with technology companies and enjoyed a successful career leading sales and marketing teams as well as being a serial entrepreneur. One venture was Boast Capital – a consulting firm focused on securing R&D tax credits for businesses. That's when the answer to the unclaimed tax credit question became clear – the reason more than $200 billion USD goes unclaimed globally each year to fund innovation is because of the slow, archaic application-to-funding process. This led to the development of Boast.AI, a software designed to automate the tax credit application process so companies can get more money faster and with reduced audit risk.
In this episode, Lloyed not only shares how you can use Boast.AI to fund your small business' innovation, but he also gives insights on how he and his team built this successful tech startup. Discover the business infrastructure they designed to support rapid growth not only in their customer base but also in their employee base – an increase from 30 to 100 in just five months! As a bonus, you'll also learn Lloyed's four stages for building a startup as well as the ingredients for his scale recipe: customer-centricity, community, and relentless prioritization.
If you want to know how you can claim R&D tax credits to fund your company's growth and how to scale that growth sustainably, then you don't want to miss this episode!