This Episode is Sponsored By: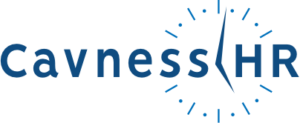 You've probably heard the expression, "It takes money to make money." But what happens if you're never given a fair shot at getting access to money? This is the dilemma of too many small businesses. They can't grow, let alone scale because traditional banks won't lend them the money required to invest in hiring more people, streamlining key processes, and upgrading equipment and technology. Flowcast is on a mission to change this narrative.
Flowcast is an ING Ventures-backed company offering Financial Technology (FinTech) platforms like Tillful to level the playing field for access to business credit. Their technology computes a business credit score based on the whole picture of a small business' financial activities and not just part of it. Just a little over a year old, thousands of new small business customers sign up every month for a free Tillful account.
As the Marketing Director at Flowcast, Amber Fehrenbacher knows a successful startup when she sees one. With a history of working with highly ambitious teams with multi-million and billion-dollar valuations, she has a unique perspective on what it takes to evolve from a startup to a scaleup.
In this episode, Amber explains why she describes Tillful as a "portal to business infrastructure." Specifically, she shares how the platform's technology works on the back-end as well as the on the front-end to create an easy, hassle-free customer experience. We also talk about the importance of adding your business' credit score to your list of metrics to monitor to ensure your business gets access to the funding it deserves. Discover how to get credit for all the hard work you've put into your business – literally and financially!