This Episode is Sponsored By: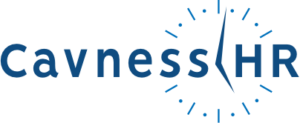 Benjamin J. Shapiro produces and hosts not one, but two, top-charting podcasts – MarTech and Voices of Search. Considering his success, it's hard to believe that none of it may have happened were it not for the rejection he faced right after college as a door-to-door salesman.
That rejection, coupled with sales training, eventually led Ben to eBay. Working at the e-commerce giant gave him exposure to startup culture. Inspired, he found himself leaving there to start his own company. This is when he began learning about integrating technologies as a non-technical founder.
With his previous sales experience and his newfound interest in using technology in marketing, Ben later started a consulting firm. He started the MarTech (marketing technology) podcast as a way of meeting new potential clients. 1,000 episodes later, the podcast has taken on a life of its own!
In this episode, Ben details how he and his team landed on Monday.com as their platform of choice for automating and streamlining the operations of two daily podcasts. He also gives a candid account of the amount of time it took to set up their workflows on Monday.com. There's even a healthy debate about whether processes should be documented prior to selecting a digital technology.
Mondays don't have to be the most dreaded day of the week. Listen and be inspired to use Monday.com to give you and your team a level of workflow transparency to look forward to!