This Episode is Sponsored By: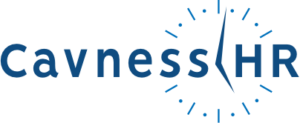 With a background in writing and product design, Tracy Hazzard has a history of being an early adopter of technology. She had the foresight to start her first podcast in 2015 as a means of testing the 3D printing market. And it's a good thing she did because the lessons she and her husband/business partner learned eventually led to their co-creation of Brandcasters, Inc. – the largest podcast post-production company in the world!
Podetize is their flagship product where Marketing-as-a-Service (MaaS) meets Software-as-a-Service. They currently have over 600 podcasts as clients and with so many moving parts, having a streamlined way to integrate their operational workflows with their accounting and CRM applications is paramount. That's where ClickUp comes in.
In this episode, Tracy explains how they use ClickUp, a cloud-based project management technology that has revolutionized the way they manage and track critical tasks allocated amongst a team of 90+ people spread across the globe. She also describes how they've assembled a dream team of in-house technologists to integrate ClickUp with other technologies for a truly all-in-one workplace solution.
Discover the processes and business infrastructure that supports Podetize and learn how you can retrofit ClickUp to automate your small business' back-office operations!