This Episode is Sponsored By: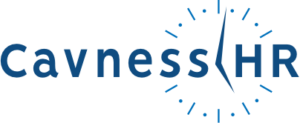 Kimanzi Constable sums up his entrepreneurial journey as "I used to deliver bread for a living, now I write." Of course, there's more to his story than this. A lot more. Through his relentless pursuit for building a profitable six-figure online business, he's now the author of four books, has appeared on over 250 podcasts, and has written articles for over 80 publications including Forbes and Business Insider.
Yes, at one time he did deliver bread. In fact, he started a vacation relief service for commercial drivers when he was 19 years old and primarily took on routes for Sara Lee Bakery. Although it was financially successful, Kimanzi admits that operational oversights and mismanagement led to him to eventually shut it down.
Shortly afterward, through introspection, he decided he wanted a better lifestyle for himself. One where he could spend more quality time with his family without the fear of burnout constantly looming. That search led him to study those who successfully built online businesses free from geographical boundaries. Soon, he co-founded Results Global Impact Consulting (RGIC). Together, he and his wife and co-founder, Cindy, teach others how to capitalize on their expertise and showcase it through content marketing strategy and implementation.
In this episode, Kimanzi reveals how they use ActiveCampaign, an email marketing software, to share lessons on how to leverage large media publications to increase visibility, build brand authority, and grow revenue. He also explains why, despite all the emerging digital marketing technologies, email marketing is still one of the most effective ways to communicate with your customers and network. Discover how to take your personal or business brand from obscure to visible or from unknown to mainstream and watch your profitability soar!