This Episode is Sponsored By: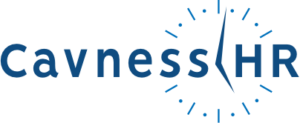 Stephanie Espy is one of the 19% of women (and 3% of women of color) who earn an engineering degree in America. Growing up in a family surrounded by scientists, engineers, and mathematicians, she considers herself "lucky" considering such grim stats. Lucky because she had a type of exposure growing up that many girls and young women don't.
After working as a chemical engineer and eventually pursuing an MBA, she decided to start a business, MathSP, a premier STEM-focused academic and test prep coaching company. STEM stands for Science, Technology, Engineering, and Math. Through MathSP, Stephanie blends the skills she learned working in industry with her mission to reach the historically disadvantaged and underrepresented in the educational system.
Her outreach efforts became front and center stage with the premiere of her acclaimed book, STEM Gems. That book soon became a national movement and found Stephanie on stages, in classrooms, and facilitating events.
And then the pandemic happened. Just when it seemed the momentum she gained was in jeopardy, Stephanie and her team quickly sprang into action. They learned how to apply digital technologies like Zoom and Hopin to continue offering their various events and programs.
In this episode, Stephanie, an MIT, UC Berkeley, and Emory graduate, takes us on her career transition journey starting with her passion for figuring out how things work. She then details the process she developed for transforming her once in-person only events to the first virtual STEM Gems Summit. She also describes the team of people behind-the-scenes required to produce online events and how this business infrastructure led to the international expansion of the STEM Gems movement.
Listen and be inspired as you discover exactly how you can also expand your outreach through Zoom and Hopin.