This Episode is Sponsored By: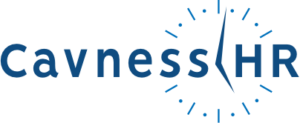 We're excited to bring you a new season of the Business Infrastructure podcast and it's going to be a game-changer! Kicking things off is Jay Jemal, a Sr. Technologist and the Founder of Blucidy – a revolutionary SaaS company that combines the power of Blockchain, Big Data, and Artificial Intelligence.
If those tech terms sound scary, then you're in luck because Jay breaks them down in a way that makes sense and is relevant to smaller businesses. Originally from Ethiopia, he's used to translating complex ideas, concepts, and language.
Over the past 20 years, he's accumulated an impressive set of technology accomplishments and credentials across various industries, starting with telecommunications. Now, his focus is primarily on federal healthcare. This led to the creation of Blucidy as a social innovation platform designed to foster organizational transparency and accountability for the benefit of humanity.
In this episode, Jay explains what blockchain technology is and debunks the myth that its only for large organizations. He also shares examples of how different industries can use it to collect, manage, and secure the data used to make critical operational and process improvement decisions. Discover how you can apply this game-changing technology to ensure a single source of truth when it comes to managing your company's data.