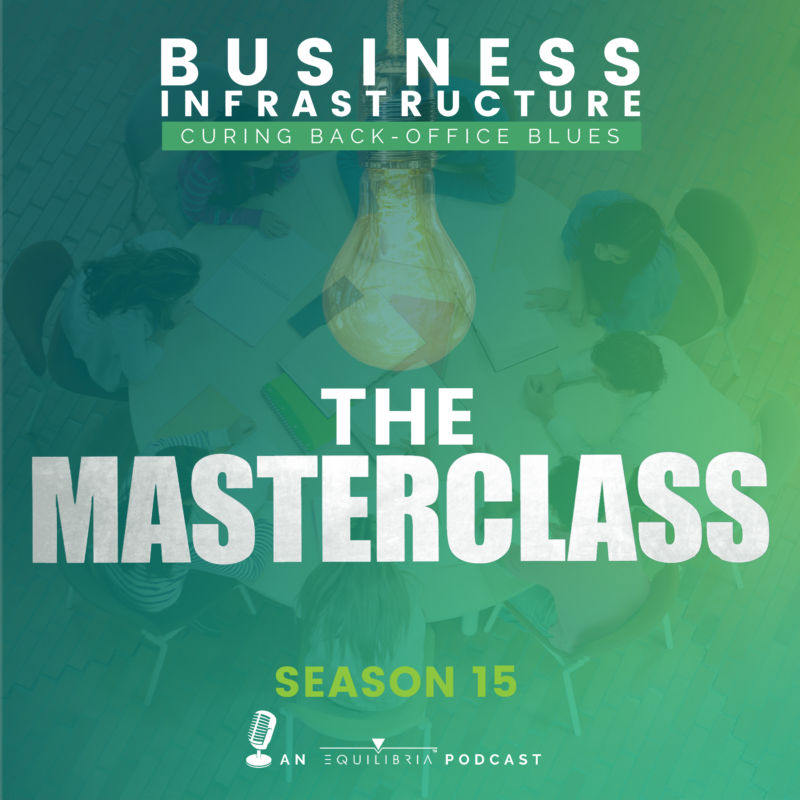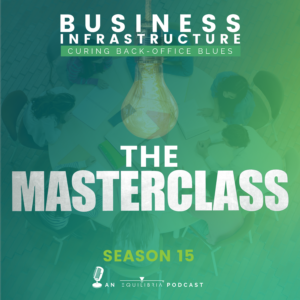 The Business Infrastructure: Curing Back Office Blues show is all about providing actionable tips and resources to support owners and managers as they scale their fast-growing small businesses.  With over 180 episodes and a reach across 55+ countries, our podcast can offer valuable exposure for you, your message, and your organization. We have a global audience of ambitious entrepreneurs, experts, and executives.
It's Season 15 and we're trying something different. Many of you asked for it and it's here – a business infrastructure masterclass!
Over the next 13 episodes, you'll hear the alternating stories of entrepreneurs faced with the challenges of unfilled customer demand and the specific tactics used to calm the chaos. Discover how they each rise to the challenge through lessons taught by Alicia Butler Pierre – lessons that you can immediately apply to your small business.
We are not accepting guests this season as this season's episodes are a combination of storytelling and monologues. 
We will begin accepting guests again starting in late February 2022.